Volunteers are the heart of Sussex Nightstop
If you've got a spare room, or spare time at evenings and weekends, we'd love you to join our growing volunteer community of kind, caring folks. You'll be amazed at how much a safe night's sleep can help homeless young people in Brighton and Hove and you'll find your involvement hugely rewarding.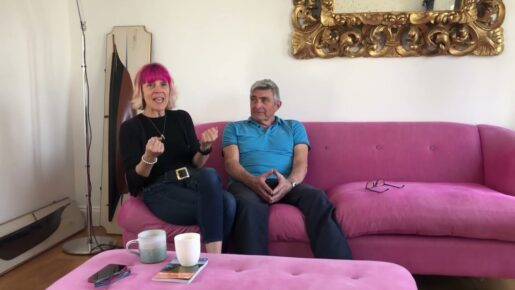 Hear from volunteer hosts about their Nightstop experiences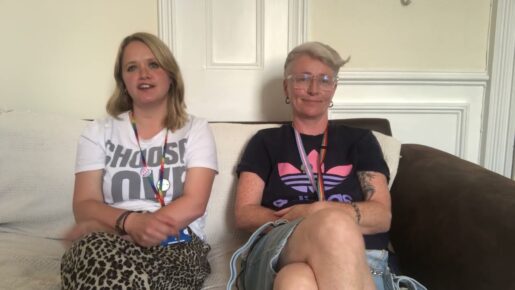 Find out how we train and support our hosts
Volunteering with Sussex Nightstop
Sussex Nightstop welcomes volunteers from all backgrounds, communities and beliefs. If you're a person of colour, we need you! We are striving to build a host pool that better reflects the young people we serve, so please consider joining our growing volunteer team. We are also keen to grow our LGBTQ+ host numbers.
"It's rewarding, feeling like you might have given some safety and security to someone in need"
Get involved in a vital community project that helps to prevent homelessness in our city and in return we'll provide:
a comprehensive training program through which you will acquire new knowledge and skills
an opportunity to meet a wide and diverse range of people and with it the chance to broaden your life perspective
the chance to be a part of the Sussex Nightstop community with the opportunity to meet and make friends with other like-minded people
the opportunity to develop your volunteering role to other areas of Sussex Nightstop
reimbursement of out-of-pocket expenses incurred through your volunteering
Volunteer hosts
Our hosts are there to provide a safe night's sleep to Nightstop guests through a warm welcome, an evening meal, washing facilities, access to a private bedroom, breakfast and, most importantly, a listening ear or a bit of space – whichever is needed.
Community Champions
If you're a good communicator and you want to meet new people in your community as a representative of Sussex Nightstop, this flexible, time-limited role is for you. It requires just a few hours each month.
Contact us for more information and to apply
If you are interested and would like to hear more about what's involved, please call Liz on 07788 318905 or email [email protected]
We'd love to hear from you.
Yes. We have a thorough referral process which enables us to choose young people who are low risk and always ask for at least two references. We also tell hosts about the guest's history.
Every host receives training, which covers an introduction to youth homelessness, boundaries, practical tips and safeguarding rules. We also offer an 'on-call' service that offers phone support to both guests and hosts.
All our volunteers sign up to a rota and choose which evenings they would like to host, on a completely flexible basis. There's absolutely no pressure and you can do as much or as little as you choose. We'll always ring you on the day to check if you're still available and if you would like to host the guest which we've matched to you.
A private room, an evening meal, breakfast, a packed lunch and access to a shower and washing machine. Hosts must be at home for the whole evening, as guests can't be left in the house alone. Nightstop reimburses hosts for all expenses incurred.
As long as the house is clean, comfortable and has all relevant safety features such as working smoke alarms and a private spare room, then it's perfect.
Hosts need to be kind, compassionate, non-judgmental, patient, reliable, willing to uphold boundaries and good at listening. Don't worry, it may seem like a daunting experience taking on the host journey but our training will tell you everything you need to know. And we're always available to support and develop our wonderful volunteer hosts.