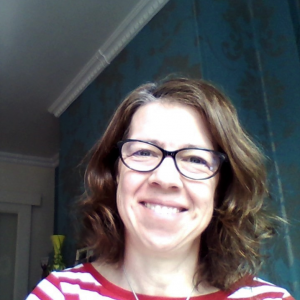 I'm responsible for managing the overall operations and resources of Sussex Nightstop. I work closely with the Board of Trustees in the development of our strategic plan and it's then my role to manage and develop our organisation to deliver the objectives we've set.
My role includes working with local partners, fundraising, the development of policy and procedures and the management of our staff team to create a service that is safe, inclusive and has the maximum benefit for those who need it and our volunteers who provide it.
My previous experience led me to join Sussex Nightstop with a clear knowledge of the power of volunteers to be a force for good; bring about social change; crucially to support, help and reach out to their neighbours with kindness.
It is my privilege to be working with our volunteers and for a service which has such a clear and tangible positive outcome for those people we support.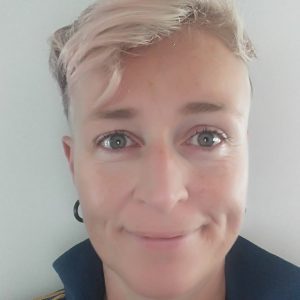 I take referrals from our partner agencies and assess and place our clients with suitable and available hosts as needed. Our hosts are incredible and we appreciate them no end.
I'm also Nightstop's LGBTQ+ Champion. We estimate that a quarter of the young people in Brighton & Hove that are homeless are from the LGBT+ community and it's really important that they feel our service is for them.
I joined Nightstop as I believe it is an amazing service that brings the community together. Hearing feedback from guests is the best part of my job. They are so overwhelmed with people's kindness and having Nightstop as an option means so much to them in their time of need. It restores their faith in their community during a time when often, everyone else has let them down.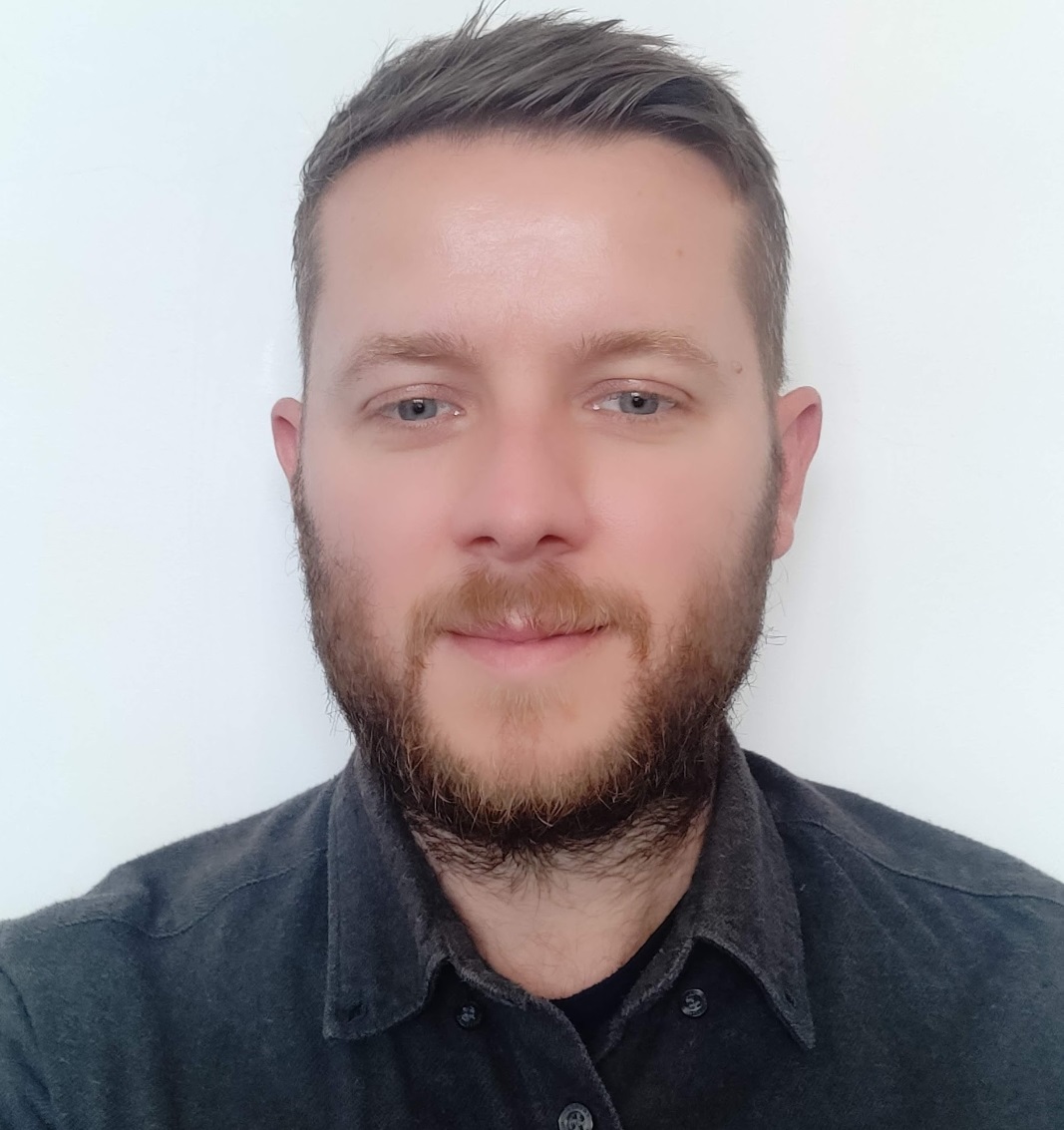 I work with Young people to assess and place them with suitable and available hosts.
As someone who experienced homelessness as a young person I understand completely the vital work and support the services offers, and that it makes such a difference to the lives of young people. I joined Nightstop as I believe it is an amazing service and a vital part of offering some stability to young people facing homelessness. I have worked in social care for nearly 20 years, working with individuals and families who face homelessness, or are in unstable housing, who have mental health conditions, disabilities and or misuse drugs and alcohol. In my short time at working at Night stop I can really see the difference it makes to Young people and the dedication that the amazing hosts have to the service.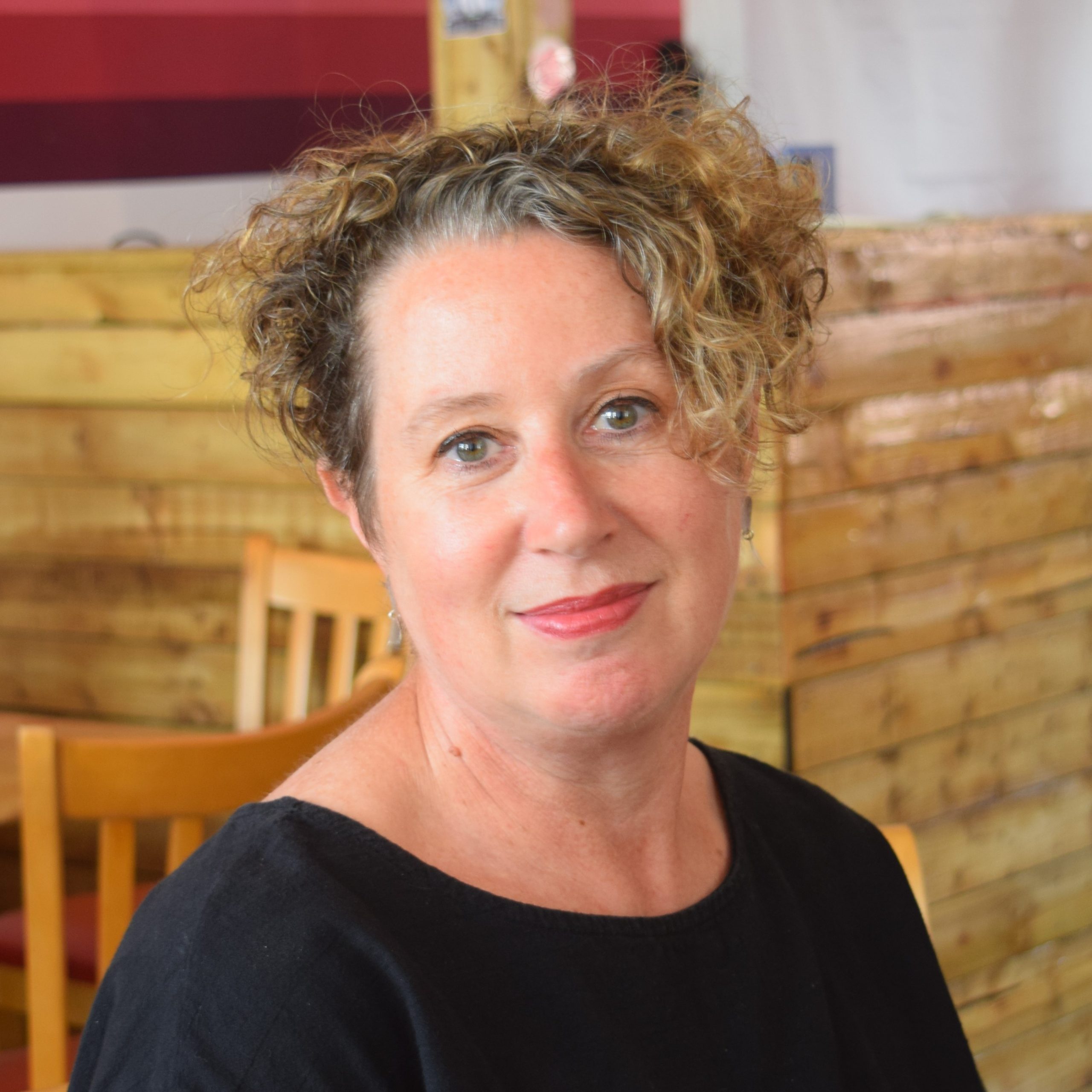 Communications & Engagement Lead
My role is to ensure that the local community knows about Sussex Nightstop, so they can support us in whatever way they feel is for them. We're always on the lookout for new volunteer hosts donors and business supporters.
I was inspired to join Sussex Nightstop by the collaborative nature of what we do. It makes so much sense for us to work together to prevent homelessness in Brighton and Hove and the people involved are all passionate about doing their bit.
If you'd like to get involved in any way, big or small, please call or email me.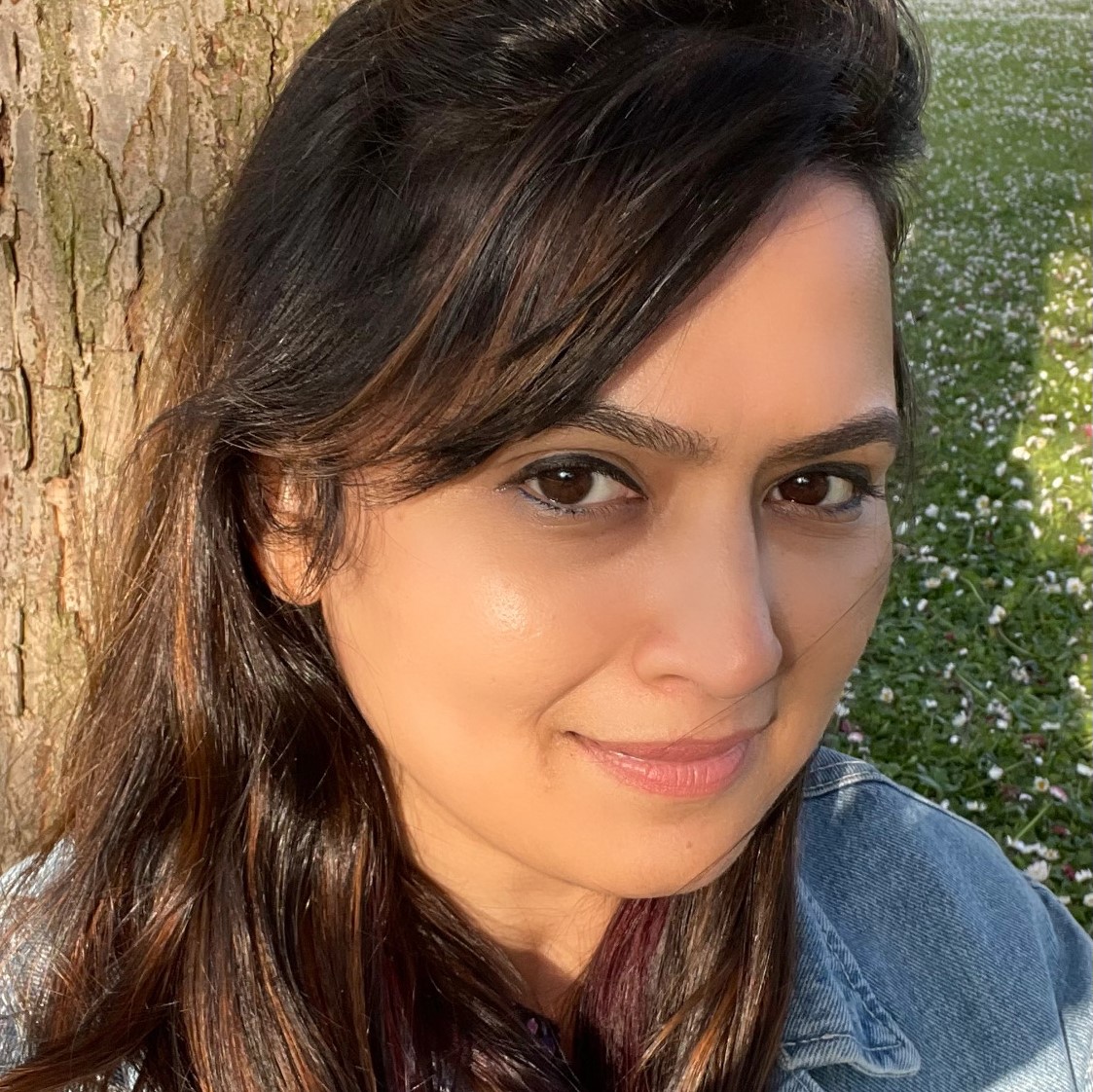 Communications & Engagement Assistant
I am dedicated to delivering the day-to-day communication and engagement activities that contribute to our mission of working closely with volunteers, businesses, funders, donors, and other supporters of Sussex Nightstop.
By striving to foster engagement from both new and existing volunteers, and cultivate strong and productive relationships with businesses, funders, and other supporters. I am excited to play a pivotal role in raising awareness and building positive connections within our community.
Our Board of Trustees shape our priorities, ensure a professional and responsible operation of the charity and support our small team with experience, knowledge and enthusiasm.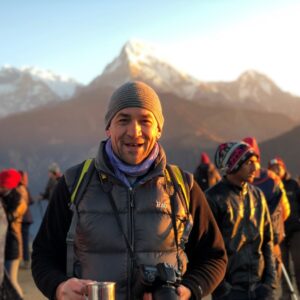 I run an ethical travel company in Brighton with two co-directors called Responsible Travel. My career has been in travel, working for large companies and airlines where I have sat on the board of directors and managed large teams. I've hopefully picked up some skills along the way that are useful to Sussex Nightstop.
I spent four years as Chair of Governors for Cardinal Newman Catholic School in Hove. Helping the 6th largest school in the UK through the strategic challenges facing education helped me understand some of the elements of the role of a trustee.
We are also host family for Sussex Nightstop and having hosted for five years, we've experienced first-hand the incredible service on offer. Wanting to do more inspired me to apply to become a trustee when the opportunity came up. I hope I can continue to make a difference to the lives of those on the verge of homelessness as a host and Chair of Sussex Nightstop.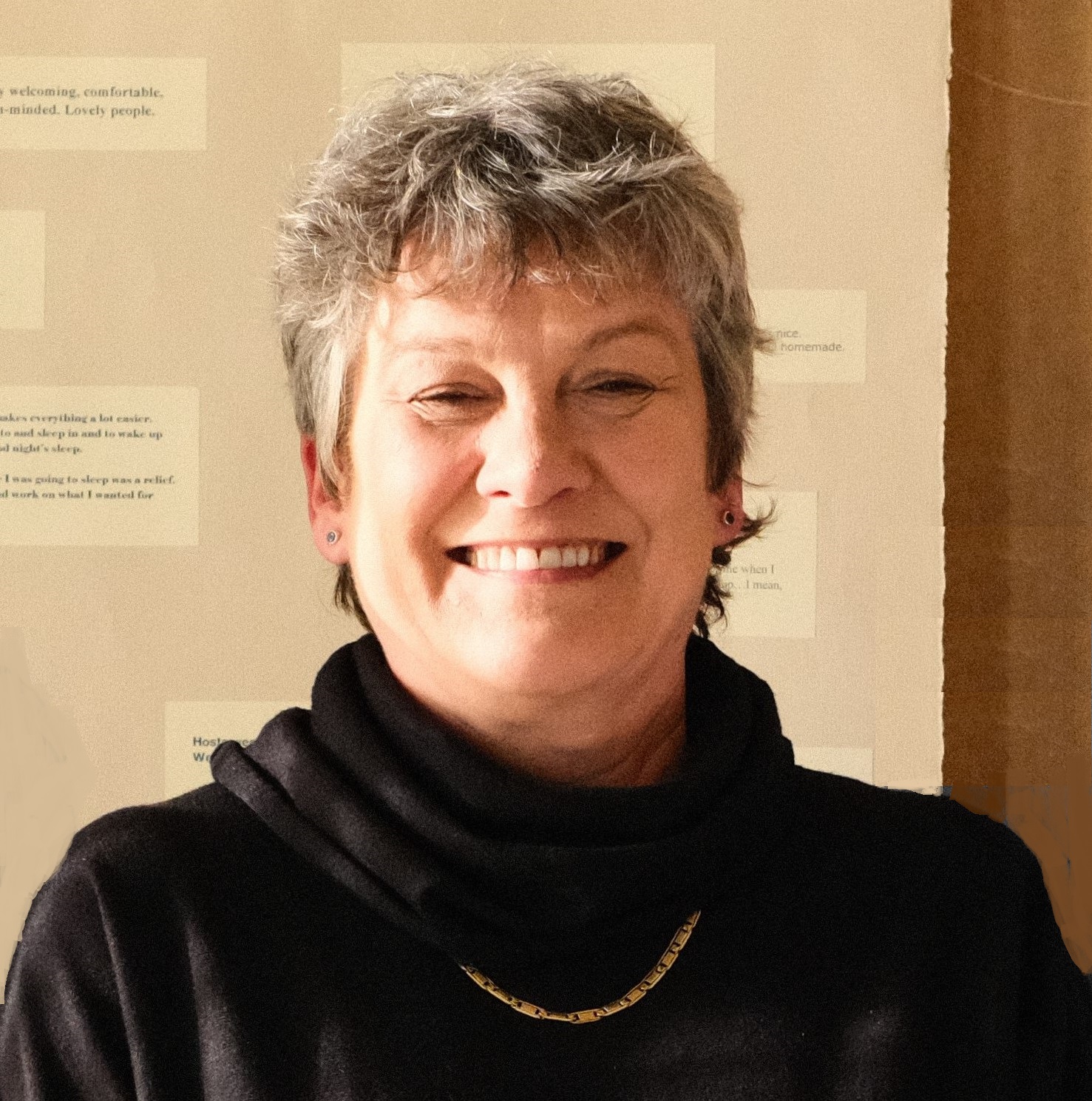 I joined Nightstop as a Trustee because I wanted to use my 30 years experience of community development practice and youth work to support a charity that works to reduce homelessness.
Early on in my career I worked with homeless and insecurely housed young people. I was able to see first-hand the difference being securely housed made to their lives.  They were then able to take advantage of new opportunities that enabled them to reach their own potential and move onto the next, more positive stage of their life.
Brighton and Hove are great places to be when you are young, but perhaps because of this, it is a competitive and expensive place to live – good affordable accommodation is hard to find. Many young people born here are unable to secure deposits or on going rent in order to live here.  Family pressures, often financial too, also mean that many young people "sofa surf" and because of increasingly harsh benefits criteria and reduced access to be able to claim, young people become even more vulnerable. I look forward to working with my fellow Trustees to improve this situation for young people, young adults and our city as a whole.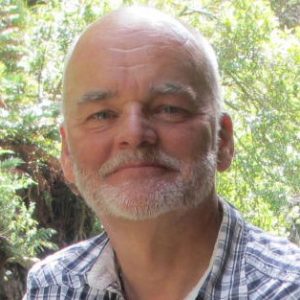 After working locally in social care and housing I joined Sussex Nightstop in 2017 as a volunteer community fundraiser and the board of trustees a year later. I was impressed by the community spirit the organisation reflected; local people using their own resources "to just do something".
I love the cleverness of Nightstop's homestay offer and how the kindness of strangers can be so profoundly helpful to someone in temporary crisis. Since joining the board I've been privileged to see the depth of values being practiced daily by volunteers and our small staff team alike.
It's uplifting to be part of something so effective and to share in meeting the challenges of its growth and development.
I am the CEO of East Sussex Credit Union with previous management and general credit union experience gained over the last 20 years.  As a trustee of Community Works, I was chair of the Personnel and Equalities Sub Committee, and chair of the Volunteering Champions group.
I have experience of HR, setting and presenting the strategic path for the credit union, reviewing the vision, mission, values and the business plan, budget setting, reviewing environmental factors and bringing the staff team as well as the board along with changes.
As a strong advocate of volunteering I was drawn to Nightstop's unique and impactful role in the community. It's a vital service for young people in Brighton and Hove.
I became a Trustee of Sussex Nightstop having supported their work through my business – Mortgage Medics – since 2020.  I wanted to become a Trustee so I could use my experience in business to offer further support to Sussex Nightstop and encourage other businesses to engage.
I founded my business in 2007 and having spent most of my working life helping people into home ownership, I wanted to find a way to help make a difference to those who find themselves in a less fortunate position.
I hope my experience of running a business, managing people and finances, and my connections in the local business community, can make a positive contribution to Sussex Nightstop's fundraising & strategy in the coming years.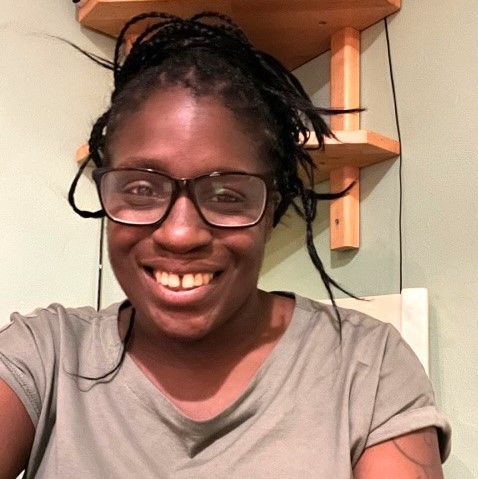 I'm delighted to have been appointed as a trustee for Sussex Nightstop, we envision a world where young people going through difficult times are able to have their emotional and physical needs met when it's most needed. For me Sussex Nightstop offers this by providing a safe place to stay with zero judgement.
My background, working for the NHS is leading on innovation, service improvements, developing and mobilising new services and operational management. In my work I strive to design exceptional care for all, designing and delivering services for the population we serve.
Fitness is also important part of my working week and general wellbeing, so I try to pick up my Boxing gloves and get to the gym as much as possible.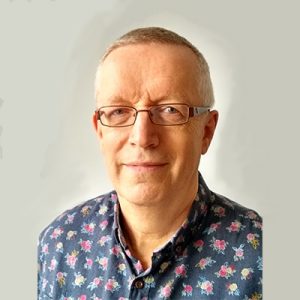 I have been a trustee since 2012 and have hopefully brought my experience as a NHS finance director to strengthen the finances of Sussex Nightstop. The growth we have seen over the last ten years unfortunately shows how necessary we are in providing a safe place for people to sleep and we couldn't do this without hosts who are able to offer up their spare rooms.
When I hear people's stories it makes me realise how quickly their circumstances can change and how much they value a safe place to sleep when they need it.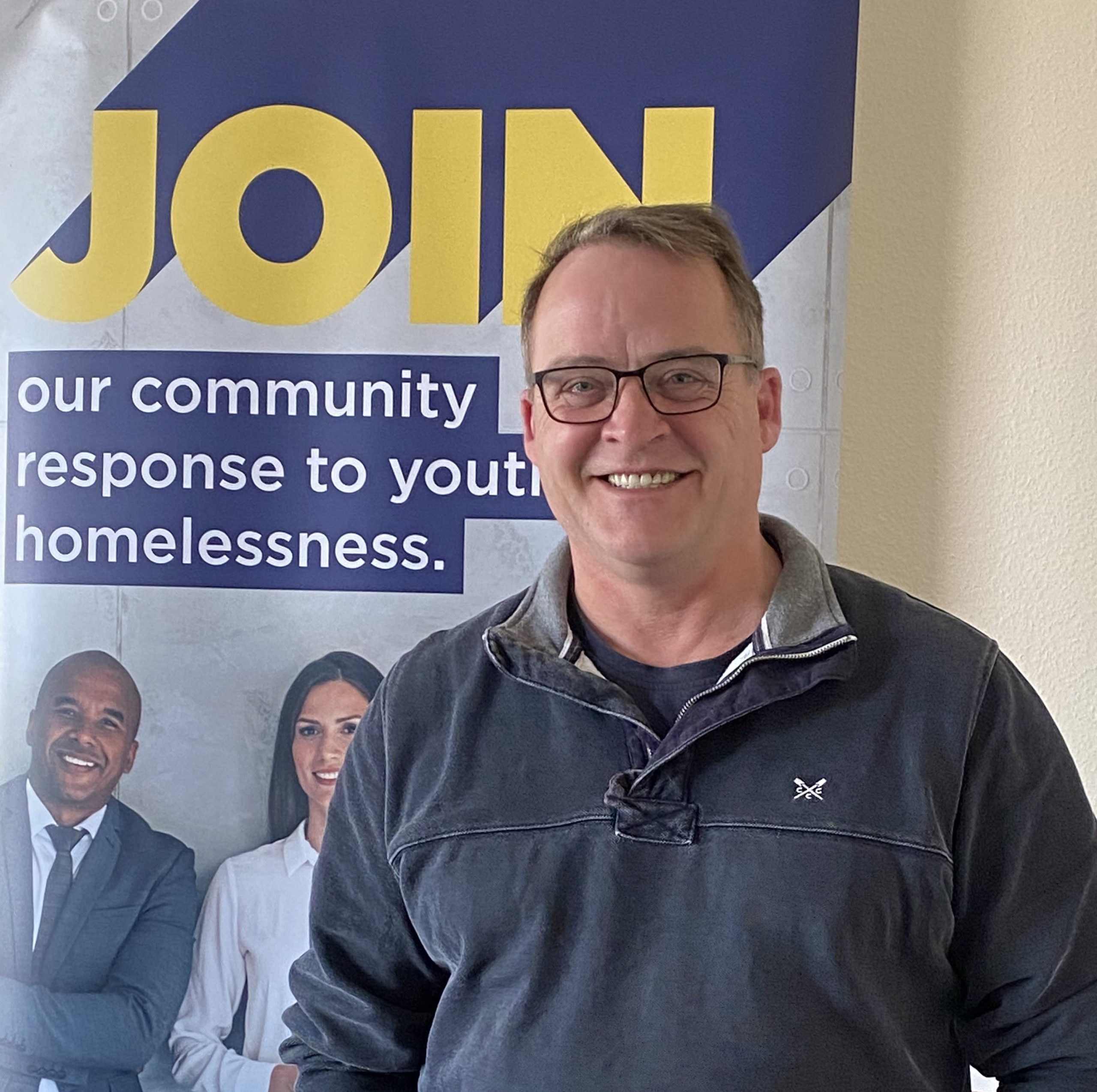 When I was introduced to Nightstop, I was humbled by the compassion and support offered by the team and its' volunteers to young adults in Brighton & Hove. Apart from the practical support, I was touched by how much the simple act of caring means to people. I've volunteered for Whitehawk foodbank and Sussex Bakedown CIC but was looking for other ways to do a little more to help local people. I was delighted when I was offered the opportunity to contribute this great cause.
Qualifying as an accountant in 1992, I have worked in technology companies for many years in finance and operational roles, primarily for the finance, HR and administrative departments. I now provide financial and operational support to a number of companies in Brighton and look forward to this new role as treasurer.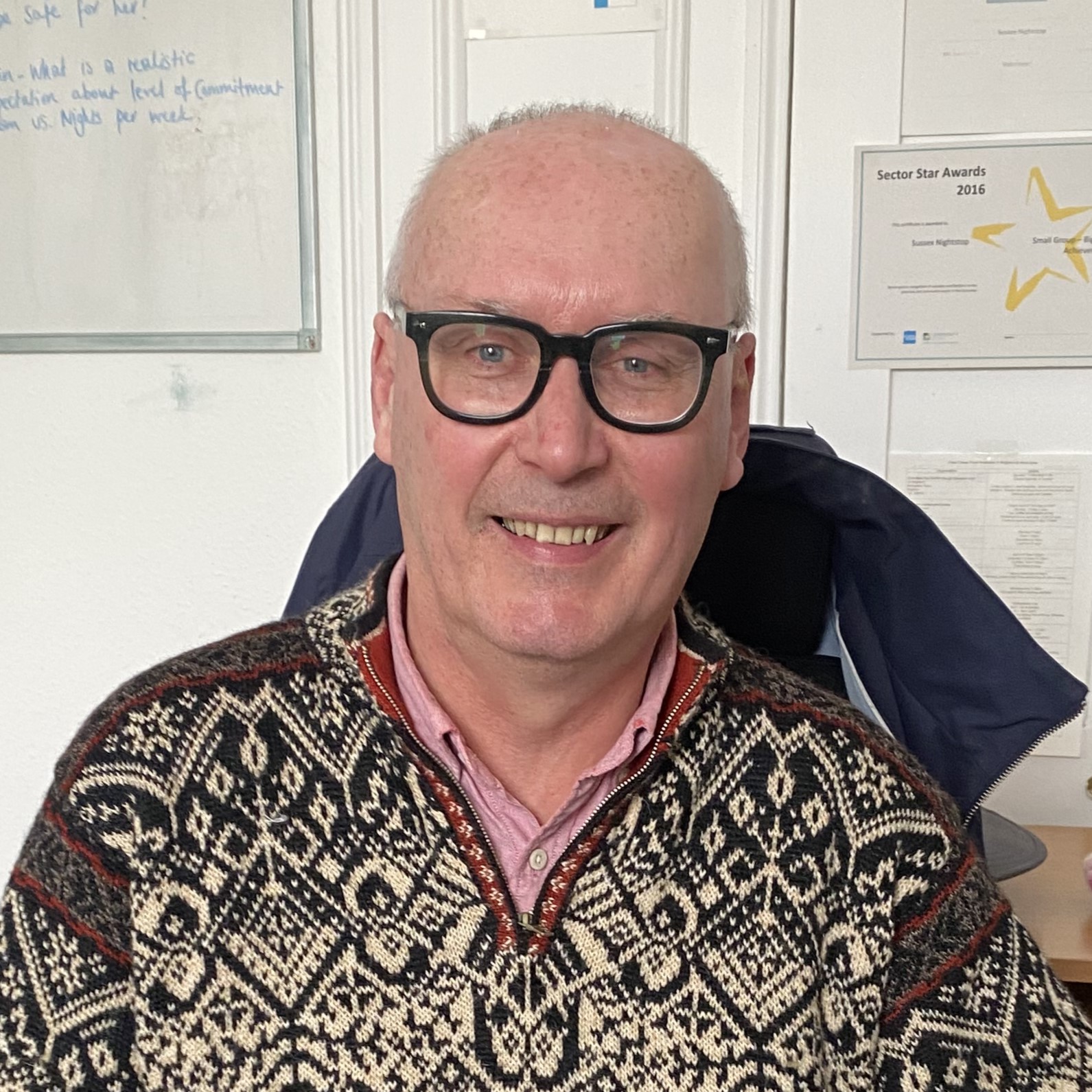 My professional background is in secondary education, most recently as the Headteacher of a large Comprehensive School in Brighton and Hove.
Working in schools over a period of 30 years I am aware of the increasingly challenging social and economic context for young people in our community. I think that Sussex Nightstop offers a unique community- based response to the needs of some of the most vulnerable young people in our city and I am honoured to have been invited to serve as a trustee.
I am the trustee lead on safeguarding and I hope that my experience at both the operational and strategic level of ensuring the safety of young people will help to maintain the high standards that Sussex Nightstop has established for its guests, hosts and staff.