We promised a team bonding experience like no other and a whole lot of fun at the second annual Sussex Nightstop Tryathlon on 7th September 2023 and it did not disappoint!
12 teams arrived at Yellowave in a blistering 32 degrees – the hottest day of the year! They fought out a five-game tournament closely, with Filby Builders winning the tournament; House Construction placed second and BuildmyHome placed third. Impressive play from all teams though, as the pictures show.
A brief dash up the road to stylish Proud Cabaret in Brighton (and very welcome air conditioning) the teams showcased a quite incredible array of baked treats in the Cake-Off….themed around celebrations to mark Sussex Nightstop's 15th year of service. Each team put forward a cake taster for a blind judging in three sections and the winner of each section were put to the test by Amal Casin – founder of community baking charity Sussex Bakedown.
Team Totty's bejeweled carrot cake was a hit in both rounds, followed closely by IMEX Heroes, Filby Builders and Mortgage Medics. The competition was fierce…. All cakes were super tasty and a treat for the eyes!
The Tryathlon ended with a quiz that tested teams' knowledge of celebrations around the world; pop songs with a celebration theme and topics around the number 15. IMEX Heroes stormed to victory, with Archangels Architects, Mirkwood Magic, Team Totty and Mortgage Medics all close behind.
With all scores added together, trophies presented to three winning teams and medals for the cake-off runners up, all that remained was presenting the awards to the overall winners.
Posh Totty took first place as Tryathlon victors, IMEX came second and Mortgage Medics came third.
There were no losers at this event though, with everyone enjoying the sunshine, the challenges and the hospitality – all in the spirit of supporting Brighton's only same-day service for young homeless people.
Here are some highlights!



A big thank you to everyone who took part and our sponsors:



And thanks to the generosity of teams who bought raffle tickets and to the fantastic companies who donated prizes: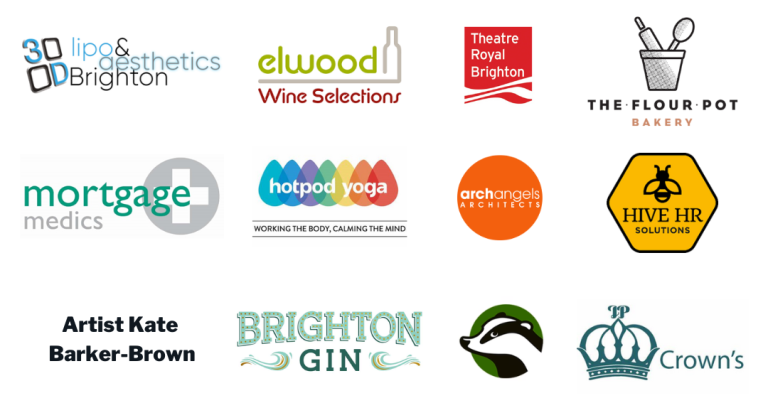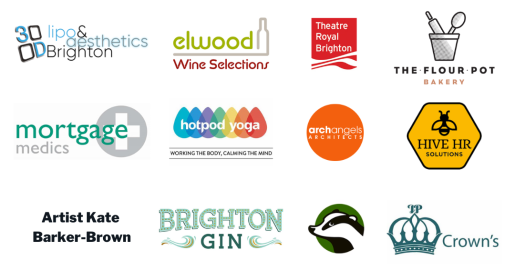 More team pics available below: